SizeTrade™ delivers cutting edge ES S&P 500 Futures signals with exact bid/offer and stops/limits directly via the SizeTrade iOS/Android application. All signals are based on quantitative algorithms with proven historical profitability and accuracy.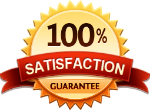 **30 DAY MONEY BACK GUARANTEE: We are absolutely positive that you will love trading SizeTrade™ Signals, but, if for some reason we do not break even with the strategy over your first month purchase, and you do not want to continue with the signal, just email us within 24 hours for a full refund – No questions asked! (You will not be able to continue with the signal the following month if refunded!)
secured by :
trusted by :
verified by :

*

SizeTrade

™

limits the number of traders per signal so that we don't have any liquidity issues and insure maximum effectiveness of our signals. There are a limited number of spots available per signal! We periodically close and reopen signals to analyze liquidity in order to maintain the effectiveness of our signals
Tired of rehashed filler content that adds no value to your trading?